Looking for the perfect app to bring next time you're invited to someone's house? This spiced goat cheese stuffed date recipe is super easy, sweet, savory, spicy and surprising! People will be asking you what spices are in it (probably because of the cardamom) and for the recipe – promise 😉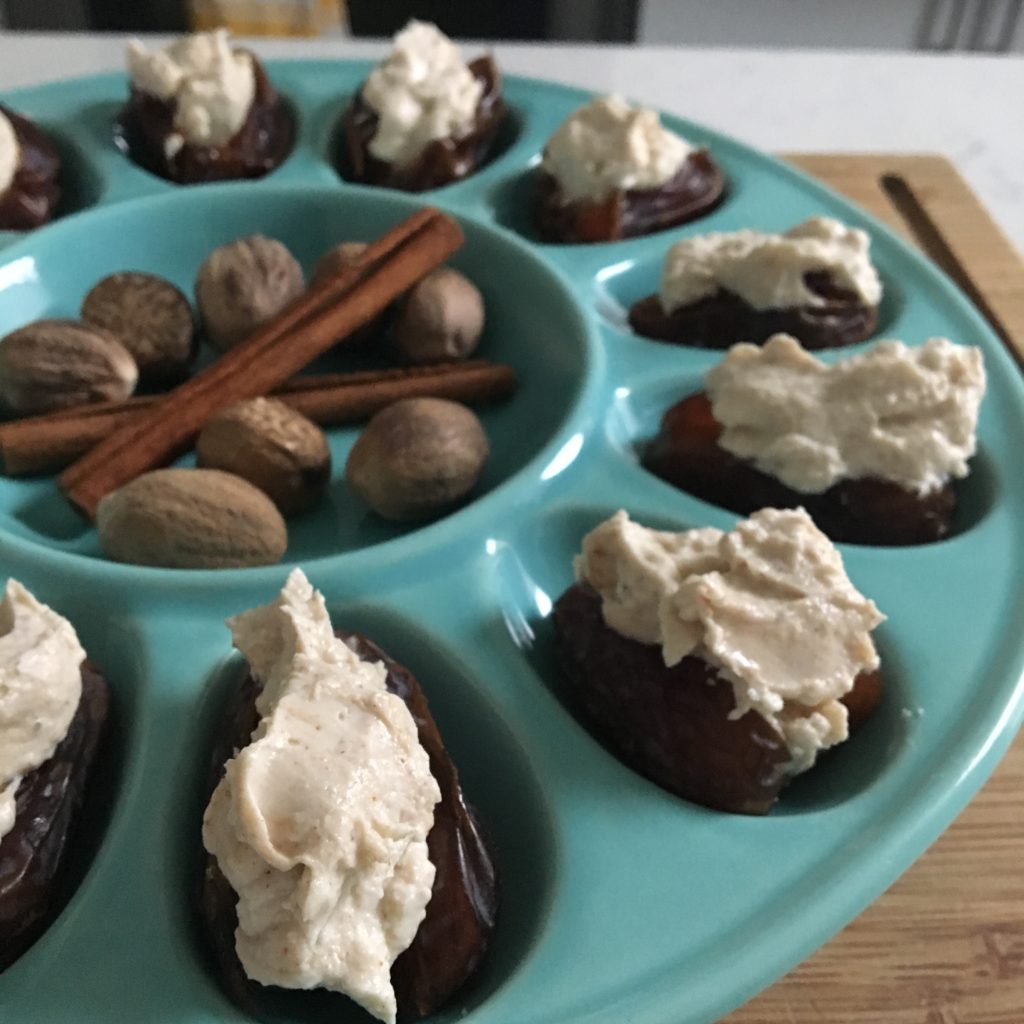 I recently brought a platter of these to my friend Caroline's for a Sunday night supper and they were the perfect amuse-bouche while her phenomenal rosemary chicken was roasting in the oven. They're somewhere between an appetizer and dessert – I say they work well either way. Give then a try next time you need a meat-free app option or want a lighter dessert.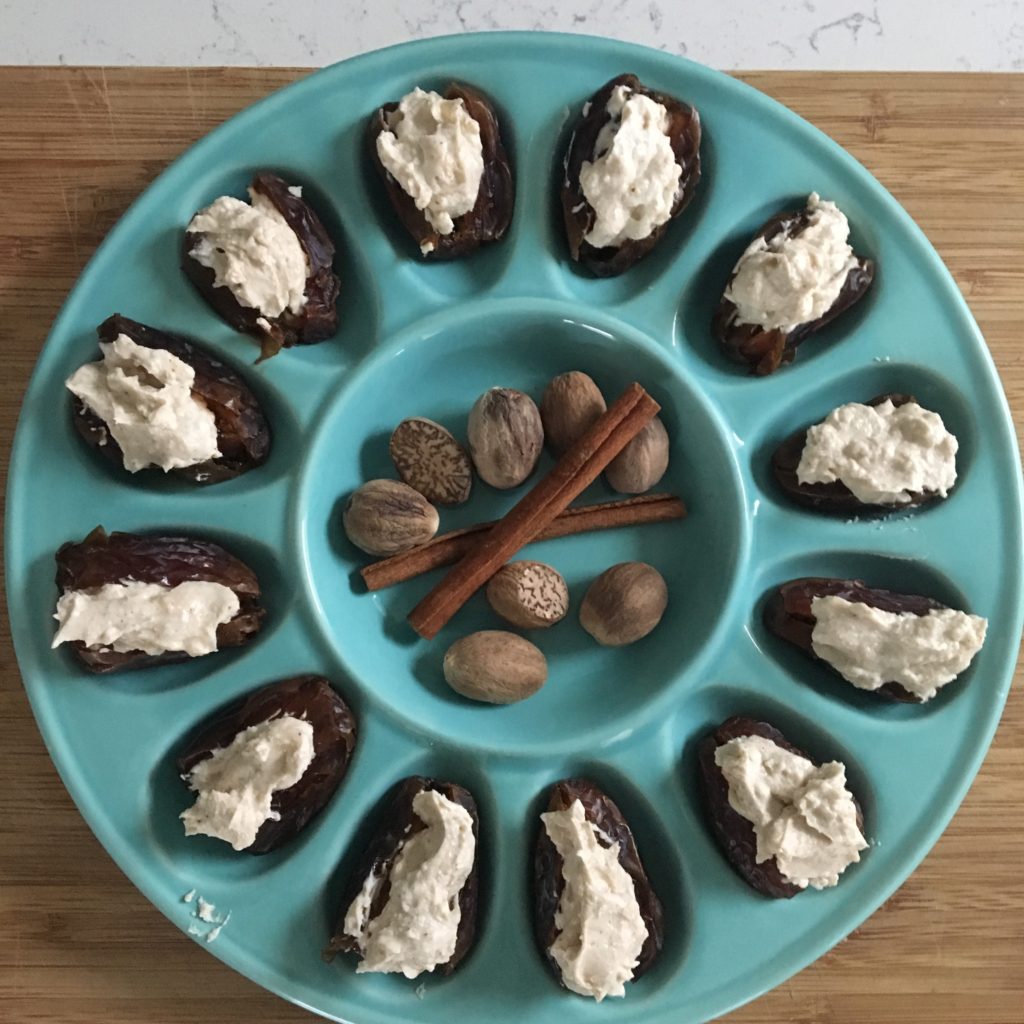 Spiced Goat Cheese Stuffed Dates
(Serves 4, appetizer style)
Ingredients:
12 Medjool dates
4 oz goat cheese, plain
1/4 tsp cayenne
1/2 tsp cinnamon
1/4 tsp cloves
1/4 tsp nutmeg
1/4 tsp cardamom
2 tsp honey
Directions:
Put goat cheese in a small bowl, setting on the counter to bring to room temperature (or microwave for 20 seconds).
Stir in honey and spices until well blended.
Halve and pit dates.
Place a heaping teaspoon of the goat cheese mixture in each date.