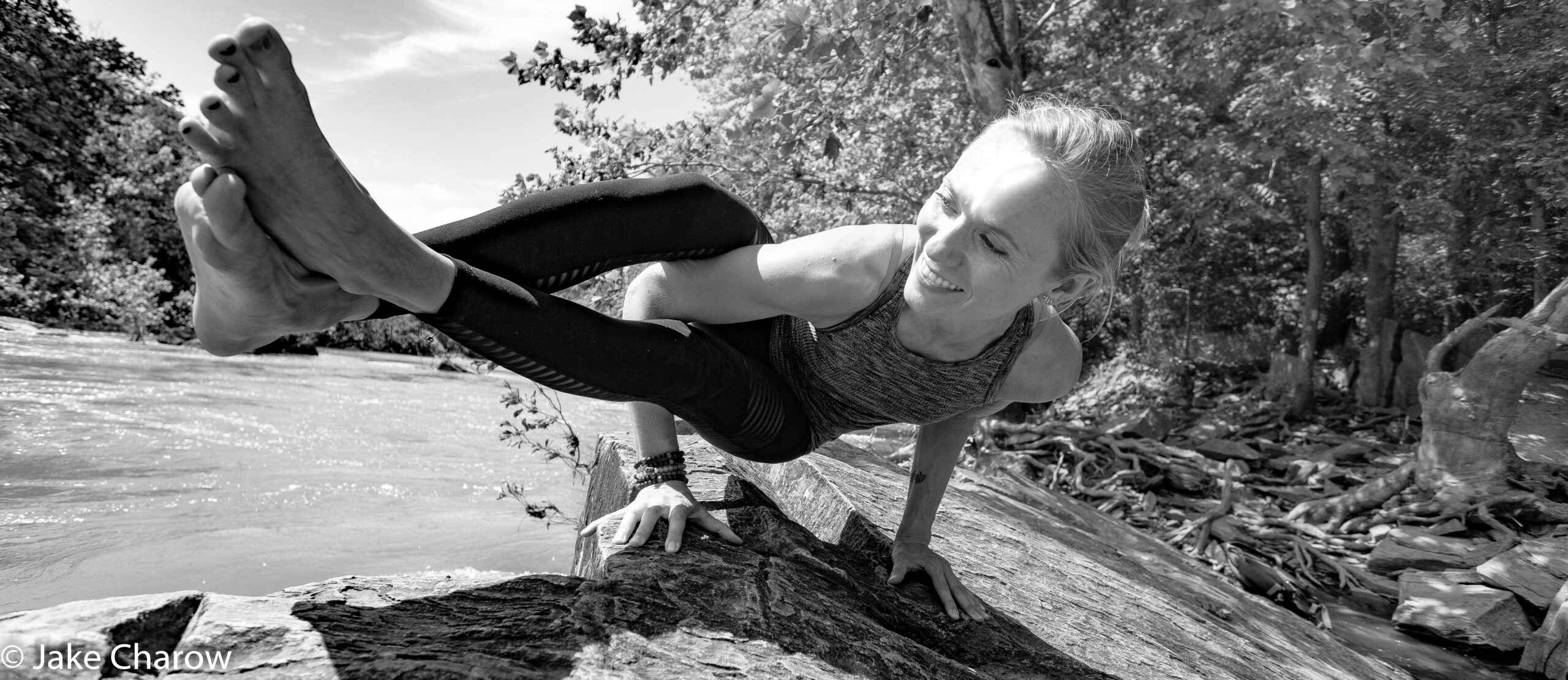 Amy Rizzotto, Owner and Founder of Move Well DC, is a studio owner, yoga instructor (E-RYT), certified nutrition coach, and wellness entrepreneur. Amy has always had a knack for business and passion for work-life balance. A yogi for over 15 years and outdoor exercise enthusiast all her life, Amy turned her healthy hobbies into a full-time career in January 2015 after close to a decade in international development, global philanthropy and fundraising.
Voted one of Washington, DC's top three yoga teachers in the City Paper's 2017 "Best of DC Reader Poll," Amy continues to branch out bringing yoga to offices, studios, private homes and professional athletics teams throughout the Washington, DC metro area. In August 2014, Amy was featured as the Health Expert for The Sunday Brunch on TLC. Her healthy cooking and yoga segments aired nationally.
Amy has worked individually with players from the Washington Nationals as well as with the Washington Capitals team. To learn more about her programs for individuals, corporations, and athletes, contact her at amy@movewelldc.com.
As a wellness educator and yoga instructor, Amy is dedicated to creating a synergy of movement, sustainable healthy eating, and mindfulness for total mind-boy wellness. Her ultimate goal is to inspire and equip people to discover their own unique path to long-term health and happiness.